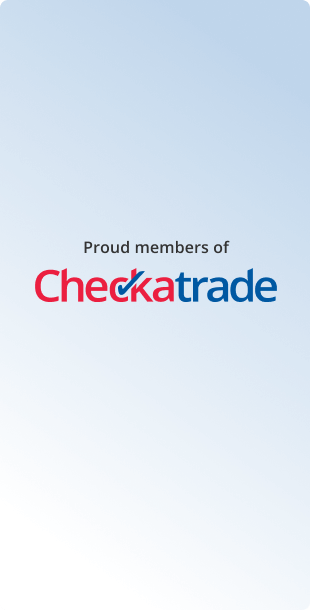 Testimonials
Automatic garage door plus weather strip.
"It was nice to deal with people who knew exactly what they were doing and did it quickly and efficiently in a couple of hour on the first visit and less than an hour on the second. Brilliant contact from their office and work lovely to look at since it was done."
Customer in Lee-on-the-Solent
6 April 2017
Two new roller doors fitted to open car barn.
"Emsworth Garage Doors did a first class job fitting my garage doors. The quality of the fitting was excellent, they took great care to fit the door frames to the existing Oak structure of the car barn and I am very pleased with the result. The quality of the product is excellent and the care taken in fitting matches the product. The quote through to fitting the product was accomplished within 3 weeks and I am a very satisfied customer."
Customer in Waterlooville
1 April 2017
Supply and install new remote control up and over garage door.
"From first contact followed by initial visit to measure, advise, provide options and quote, the company provided a very professional service. I considered their costing very fair and on ordering, a convenient installation date was provided. The two man team were punctual and carried out the fitting in a friendly, polite and efficient manner we were delighted with the result which was first class in every respect. They ensured we were carefully briefed on operating the door and we are confident that we could not have bettered our choice of company. The work included disposal of the old door"
Customer in Waterlooville
9 March 2017
Electric Garage Door Operator Supplied and Installed.
"Really pleased with the job the guys have done. Really good communication throughout the quotation process and the guys were super friendly that turned up. Work done was fast and they cleaned up afterwards. Really happy overall!"
Customer in Winchester
1 March 2017
Side opening garage door.
"They were able to suggest a solution for a non conventional size door-space, not suggested by other companies that quoted. Extremely pleased with end result. Very professional. I would definitely recommend them."
Customer in Havant
22 February 2017
Automation of garage door.
"Emsworth Garage Doors are a joy to deal with, I dealt with John Menzies, Director nothing was too much trouble and I was given 3 options for my door. The job was carried out very efficiently and the guys were very friendly and helpful. Best of all the job was carried out to a very high standard and at a competitive price - if you need garage door work carried out don't hesitate in using Emsworth Garage Doors true professionals - Thank you."
Customer in Bognor Regis
6 February 2017
Installed Garage Door
"Excellent service, actually installed well ahead of forecast date. The garage door is really impressive and is a huge improvement over our old up-and-over door. The guys were very prompt, polite and professional and paid great attention to the surrounding timber, trim and fascia to give a really nice finish to the whole job - they were clearly as pleased with it as we are. Highly recommended."
Customer in Rowland's Castle
1 February 2017
One garage door electrics repaired, second garage door modified.
Very pleased, they were quick responding to our request, liaised well with me on the job. Efficient, thorough, everything worked very well after their visit. I have no hesitation to using them again.
Customer in Midhurst
Dec 16
Electric roller door fitted to replace old up and over double garage door.
Very good company. Advice about type of door to be fitted realistic. Discussed wants/needs at first visit and at survey. Product knowledge excellent. Installation team arrived on time, and got to work quickly and efficiently. Any questions answered politely and accurately. Good eye for detail which made for a good finished installation. Tidy working practices and neat work with final operation run-through and instructions. Very pleased with whole experience.
Customer in Clanfield
Dec 16
Supply and fit electric door opener on garage door.
I have been very impressed with this company from the initial contact to the completed work. Communication has been excellent and the two fitters were polite, punctual and made sure that everything was working properly before a full explanation of how to operate the installed product. I would highly recommend this company.
Customer in Hayling Island
Dec 16
New roller double door supplied and fitted.
Punctual, helpful, great comms, willing to work to customers specification requests to a high standard and very tidy. I would highly recommend Emsworth Garage Doors to anyone, all the staff are all equally excellent.
Customer in Fareham
Nov 16

Removal of old garage door and installation of new one.
I actually ordered the wrong size door at first as I measured it and only realised when they came to fit it. They were very professional and after a quick phone call with the director they took the door away and came back a few days later with the correct door. To my relief There was no extra cost. Fantastic Service and I would recommend to anyone. 1 st class.
Customer in Portsmouth
Nov 12
Replaced up and over garage door with electric roller garage door.
Only company to respond to request for a quotation, John, Managing Director came round on time and spent nearly an hour going over options, explaining issues and measuring. Had quote same day, not sure if cheapest as decided there and then to use the company as knew would be a quality job. Installation team came around a couple of weeks before to check measurements then turned up on time to install. Exceptionally polite, job all done in just over 4 hours, new door working perfectly, excellent fit and site left spotless, cleaner in fact than when they started. Absolutely would recommend.
Customer in Whiteley
Oct 16
NEW GARAGE DOOR
Very reliable and organised. They came while we were at work. Felt happy to leave them keys to our property. Came home to find no mess and a beautiful job all finished. Really pleased with the work they did. Would happily recommend trim. Thank you Emsworth Garage Doors.
Customer in Emsworth
Sept 12
2 New Garage Door Installations
Dear john - 
Your 2 engineers arrived at 9.30 am yesterday and completed fitment of 2 new Garador Georgian Garage Doors by 1.30 pm. The guys were very professional and hardworking and did a brilliant job. It is a rare thing nowadays to see such devotion to duty and display of pride – these 2 gentlemen a credit to your company. The doors look great and have given the front of our house a much needed lift.
Customer in Midhurst, 2nd August 2016
Sectional Garage Doors Installed
We are so pleased with the new Hormann Sectional garage doors. An excellent installation. The courtesy, efficiency and technical knowledge of your team is to be applauded.
Customer in Clanfield, 29th July 2016
New Garage Door fitted to replace broken door.
I Would thoroughly recommend EGD. The team were thorough and very professional in their initial assessment and recommendation for the replacement of our old and broken door. Once fitted, Dan gave me a complete overview of the new fitted door and instructions on maintenance. Really happy with the quality of the work that was done.
Thanks again!
Customer in Havant,  21st July 2016
New Garador Horizon Garage Door and Frame.
Very pleased with the work carried out as I was on holiday at the time of installation. Very professional from initial quote to finish and always kept informed by phone or email.
Customer in Waterlooville, 6th July 2016
Replaced broken garage door cable and also replaced cable on other side.
Very friendly guys, arrived on time and completed job. Would use again and recommend to anyone.
Customer in Bognor Regis, 8th July 2016
Electric roller garage door.
A fantastic job done to a very high standard. The two fitters were very polite and cleaned up perfectly. It is nice to have high expectations exceeded. The cost was under half of the quote given by a large window company and there were no high pressure selling tactics.
Customer in Bognor Regis, 4th July 2016
New SeceuroGlide roller garage doors fitted.
We needed additional height in our double garage. Emsworth Garage Doors assessed the situation and recommended replacing the up-and-over door by a SeceuroGlide roller door This was subsequently fitted with the minimum of fuss and bother. A huge improvement and also a draught-free garage now! Emsworth Garage Doors were very efficient and I would have no hesitation in recommending them to others.
Customer in Emsworth, 22nd June 2016
Two new roller garage doors were fitted to replace old up and over doors. Old doors removed from site.

The team did a thorough pre-work inspection of the garages to assess the work and provide the quote. They turned up at the time stated and worked continuously to install one door each day without rushing the job. The installations look very good and they cleaned up thoroughly each day. We were very pleased with the work done and the team's attention to detail. I would certainly recommend EGD to others.

Customer in Rowlands Castle 6th April 2016
Replaced old garage door with new electric garage door.

This lovely family company ( Emsworth Garage Doors ) gave me 110% from start to finish. With John the manager with excellent communication skills he is a credit to his company. Also the father and son team ( Steve and Daniel ) the fitters again 110% will go that extra mile, excellent.I will definitely recommend this company and any one that needs a new garage door they can come and look at mine and speak to me personally. Emsworth Doors have my permission.10/10.
Customer in Hayling Island 27th April 2016

New garage door fitted with paneling above.
Excellent service from start to finish with A1 workmanship!! Very pleased and would recommend these guys 100%.

Customer in Portsmouth 31st May 2016

New Manual up and over Door fitted.
Excellent friendly service from initial chat to completion. Installation carried out quickly and to a very high standard. We are delighted with the new garage door and cost was very reasonable. We have no hesitation in recommending this company and would use again.
Customer in Portsmouth 22 March 2016
New Garador sectional garage door supplied and fitted.
The men from Emsworth Garage Doors couldn't have been more friendly and professional - they did a great job, fitted the door beautifully and communicated really well too when there was a very slight delay.
Customer in Chichester 25 February 2016
Replacement garage door.
Work was completed much faster than I expected and the guys tidied up when finished. The old garage doors were taken away and operation of the new one was explained clearly.
Customer in Waterlooville 15 February 2016
Two new roller garage doors were fitted to replace old up and over doors. Old doors removed from site.
The team did a thorough pre-work inspection of the garages to assess the work and provide the quote. They turned up at the time stated and worked continuously to install one door each day without rushing the job. The installations look very good and they cleaned up thoroughly each day. We were very pleased with the work done and the team's attention to detail. I would certainly recommend EGD to others.
Customer in Rowlands Castle 6th  April 2016
Order new garage door, metallic with windows, door changed and old door removed.
A good local family business. Job was appropriately quoted, ordered and fitted in polite, friendly and efficient manner.
Customer in Emsworth, Hampshire, Sept 2015
Installation of electric roller garage door + UPVC cladding including wood carpentry.
Very pleased with friendly service from quotation to completed job. Workmanship very neat + good working order. Definitely recommend. Thank you.
Customer in Gosport, Hampshire, Aug 2015
Installation of garage door .
Customer focused firm who provided an excellent and I would recommend this company. Knowledgeable service . Highly focused .
Customer in Waterlooville, Hampshire, Jul 2015
Garage door replacement.
The two lads that turned up were the same guys who priced up the job which is always nice. They were really cheerful and did an absolutely brilliant job working under tight conditions.
Customer in Southsea, Hampshire, Feb 2015
Secure glide insulated roller door fitted.
Such a beautiful door! The guys who fitted it were very polite, helpful and professional (even killed a massive spider for me!) I would definitely recommend this company.
Customer in Portsmouth, Hampshire, Sept 2015
Supply and fit Hormann auto opener
Very friendly, explained the problem, ordered the parts and fitted very efficiently and cleaned up afterwards. Excellent service.
Customer in Havant, Hampshire, Aug 2015
Replaced up and over garage door will roller door.
Excellent work, really pleased with the end product. They showed concern that everything was just right and were obviously very experienced at their job. I would, without hesitation, recommend this company.
Customer in Fareham, Hampshire, Jul 2015
Automatic opening garage door.
Excellent and tidy work. Highly satisfactory. Excellent and tidy work - highly satisfied.
Customer in Chichester, West Sussex, Mar 2015
Garage Doors Waterlooville